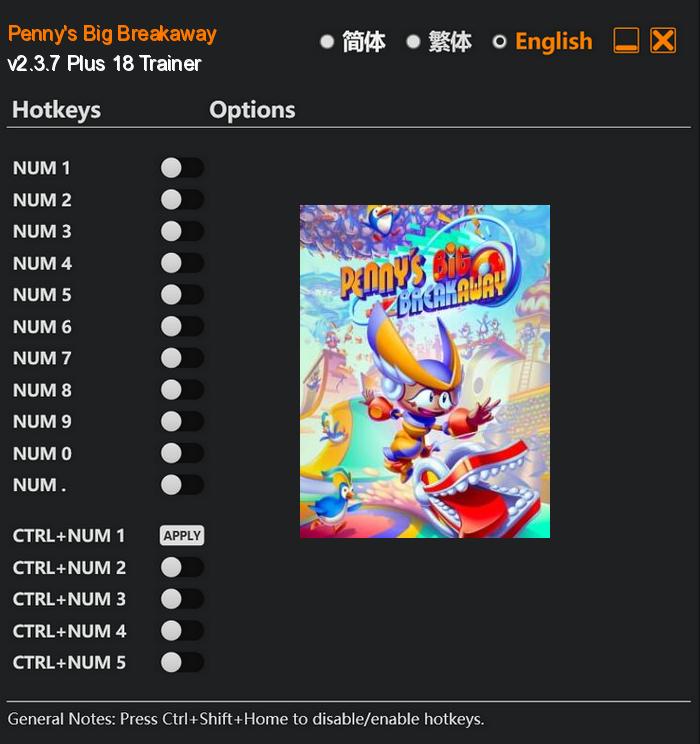 In Penny's Big Breakaway, players will dive into a thrilling adventure alongside the talented street performer, Penny, and her mischievous Yo-Yo sidekick. As Penny sets out to showcase her unique talents, she encounters unexpected challenges and finds herself embroiled in a high-stakes audition for Palace Court Performers.
But it's not all fun and games for Penny and Yo-Yo. The Emperor's penguin army, led by the nefarious Eddie, is hot on their heels, eager to capture them and put an end to their breakout performance. Players must use their quick reflexes, clever puzzle-solving skills, and the unique abilities of Yo-Yo to outmaneuver and outwit the army of relentless penguins.
Special Notes:
This trainer requires MOD "Performance Booster and Plugin Extender" to bypass crc memory check/anti tamper in the game.
Download:
Medias: