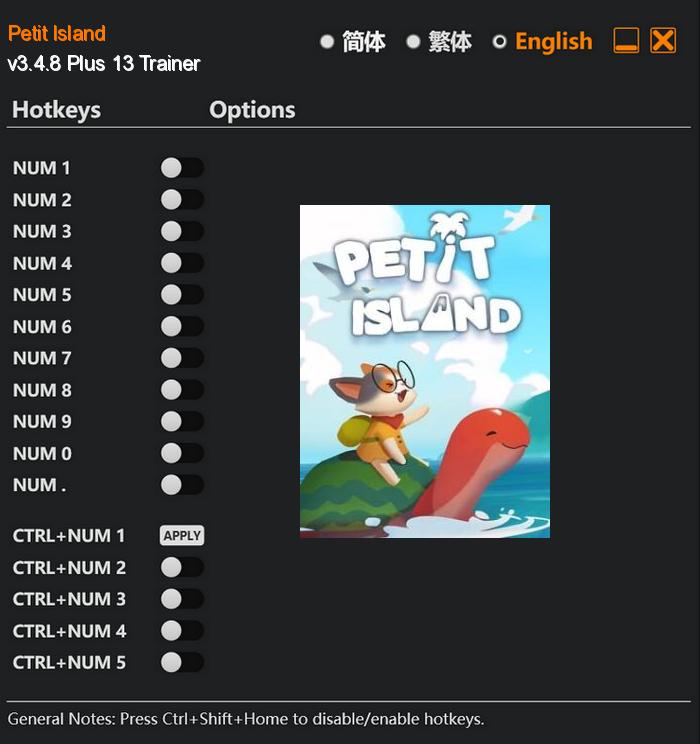 In the enchanting world of Petit Island, players embark on a visually stunning journey to relive their grandpaw's cherished memories and uncover the island's hidden treasures. With an abundance of awe-inspiring landscapes, fascinating wildlife, and captivating stories to discover, this heartwarming open-world photo exploration game allows players to capture and preserve the essence of their grandpaw's youth before it fades away.
However, Petit Island is not only a stunning visual spectacle; it holds a rich story waiting to be unraveled. As players explore various locations, they stumble upon handwritten journal entries, faded photographs, and long-forgotten relics, piecing together the narrative of their grandpaw's past adventures. These discoveries reveal the island's hidden secrets, providing a deeper understanding of its unique history and strengthening the emotional connection between the player and their grandpaw.
Special Notes:
This is a mod, not a regular trainer.
You must enable the mod named "FLiNG Trainer Mod" in Main Menu > Mod Manager in order to use the trainer/mod (If the mod didn't show up, try close and re-enter the Mod Manager).
You must use hotkeys to enable mod/cheat options during gameplay, activating cheats outside the game's window will not work.
Download:
Medias: