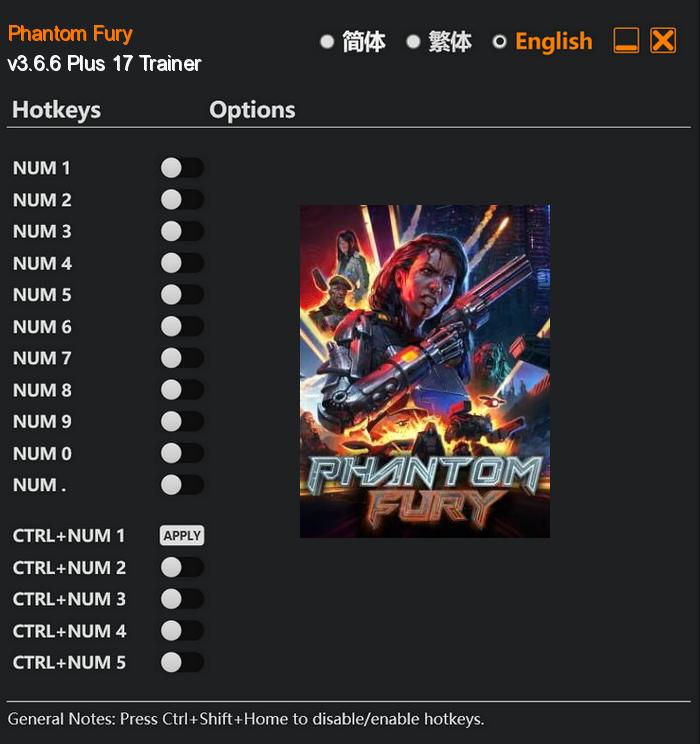 In Phantom Fury, players take on the role of the iconic Shelly "Bombshell" Harrison once again, as she returns for another heart-pounding adventure. This highly interactive first-person action game combines the thrill of intense combat with the excitement of a road movie adventure.
Set in a post-apocalyptic world, many years after Shelly's battle against the villainous Jadus Heskel, the game starts with Shelly awakening from a long coma. She is summoned by an old colleague, who reveals that they need her expertise and skills to secure the fabled Demon Core, a dangerous artifact that could determine the fate of humanity.
Special Notes:
This is a mod, not a regular trainer.
You must enable the mod named "FLiNG Trainer Mod" in Main Menu > Mod Manager in order to use the trainer/mod (If the mod didn't show up, try close and re-enter the Mod Manager).
You must use hotkeys to enable mod/cheat options during gameplay, activating cheats outside the game's window will not work.
Download:
Medias: