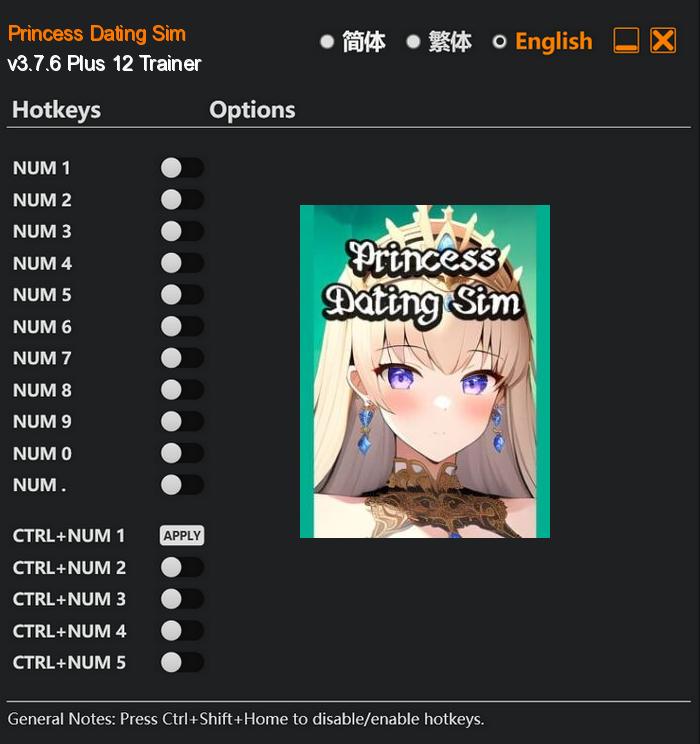 In Princess Dating Sim, players embark on a captivating journey into a whimsical realm brimming with romance, charm, and enchantment. This non-linear visual novel weaves an intricate tale where you find yourself entangled in the lives of multiple princesses, all vying for your affection. As the brave and chivalrous hero, you must navigate the delicate dance of courtship, delicately navigating the hearts and desires of these royal beauties.
The game offers a plethora of choices and dialogue options, allowing players to customize their experience and shape their relationships with each princess. Engage in memorable conversations, embark on delightful dates, and participate in thrilling adventures together as you gradually unravel the intricate layers of each princess's heart. The choices you make will determine the course of your relationships, ensuring a never-before-seen level of replayability.
Special Notes:
This trainer is based on Steam and Epic Store version. It can also work on Windows Store version, but it's not tested on Windows Store version, so I can't guarantee all options are compatible.
Download:
Medias: