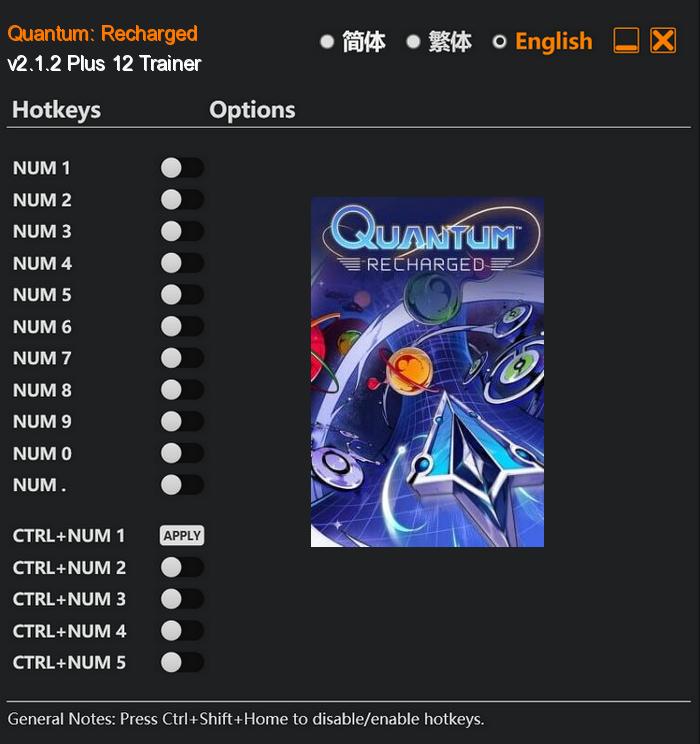 Quantum: Recharged is an exhilarating and visually stunning video game that revitalizes the unique and timeless charm of the classic arcade experience. Immerse yourself in a neon-drenched world filled with fast-paced action, where your quick reflexes and strategic thinking are put to the ultimate test.
Get ready to embark on an unforgettable journey through a neon-soaked world, where reflexes, precision, and cunning are your best allies. Quantum: Recharged is an addictive and engaging arcade revival that will keep you coming back for more, as you strive to achieve the highest scores and leave your mark on the leaderboards. Are you ready to embrace the quantum energy and become a legend in this electrifying gaming experience?
Special Notes:
In order to use this trainer, you will need to downgrade your game to a previous game version.
Extract and copy Quantum: Recharged.exe to your game's root folder and overwrite existing file (Back up original file if needed).
Download:
Medias: