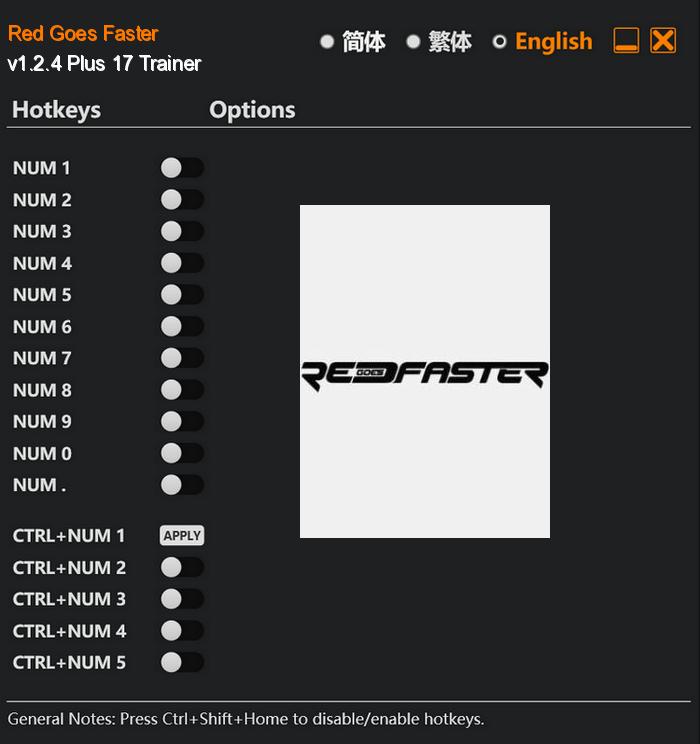 Red Goes Faster is an immersive and exhilarating video game that puts players in the driver's seat as they join the thrilling world of intergalactic racing. The game follows the story of Leon Garcia, a talented and ambitious racer with a burning desire to prove himself on the intergalactic stage. With a unique blend of high-speed racing and immersive storytelling, Red Goes Faster offers an unforgettable gaming experience.
With its stunning visuals, heart-pounding gameplay, and an engaging storyline filled with unexpected twists and turns, Red Goes Faster will keep players on the edge of their seats from start to finish. So buckle up, rev your engines, and get ready to embark on a thrilling journey through the cosmos in the most anticipated racing game of the year.
Special Notes:
This game uses BattlEye anticheat, you need to run the game without anticheat in order to use trainer.
Download: