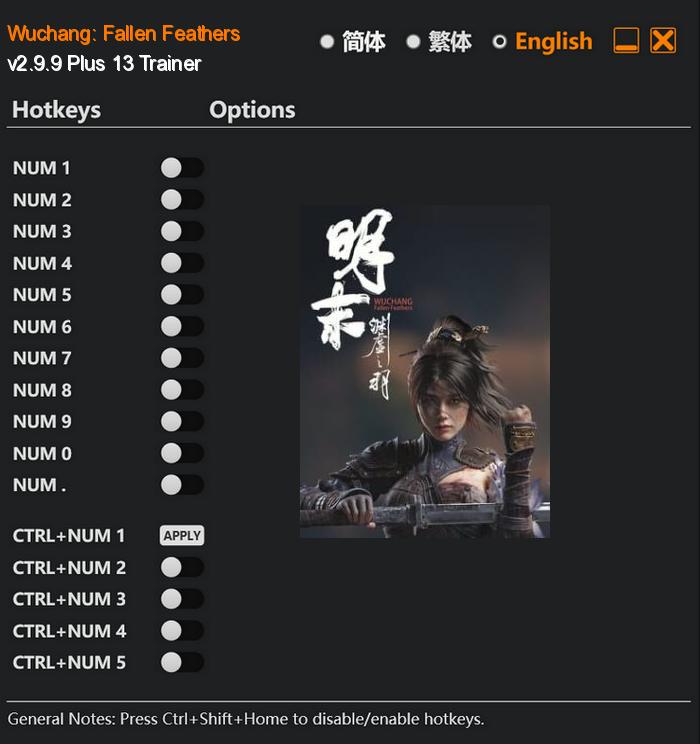 In the enthralling world of Wuchang: Fallen Feathers, players are transported back to the tumultuous and chaotic final years of the Ming Dynasty in ancient imperial China. This breathtaking game takes them on a captivating journey through hauntingly beautiful landscapes that are both awe-inspiring and terrifying.
With its immersive storyline, stunning visuals, and dynamic gameplay, Wuchang: Fallen Feathers promises an unforgettable journey into the heart of imperial China, where players will confront both the tangible and supernatural horrors that lurk within the historic dynasty. As they navigate through this hauntingly beautiful world, players will find themselves captivated by the rich tapestry of Chinese culture and mythology, all while uncovering the truth that will save the kingdom from its impending doom.
Special Notes:
This is a mod, not a regular trainer.
You must enable the mod named "FLiNG Trainer Mod" in Main Menu > Mod Manager in order to use the trainer/mod (If the mod didn't show up, try close and re-enter the Mod Manager).
You must use hotkeys to enable mod/cheat options during gameplay, activating cheats outside the game's window will not work.
Download:
Medias: