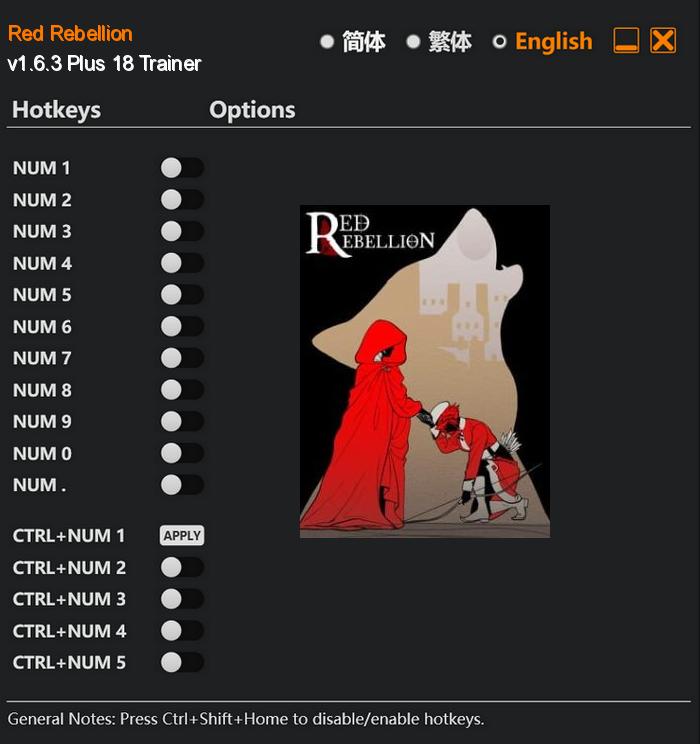 In the enchanting realm of Red Rebellion, players dive into a captivating world where legend and romance intertwine. This extraordinary video game combines elements of a sapphic fairy tale mashup with a dash of historical fantasy, creating a mesmerizing experience that will transport players to a world of magic, bravery, and love.
Beyond the high-stakes adventure lies a heartwarming tale of love and self-discovery. Red Rebellion explores the intricacies of the blossoming relationship between Robin Hood and Red Riding Hood, showcasing the beauty of a yuri/lesbian romance. Witness their chemistry unfold amidst the chaos and danger, as their bond strengthens and transcends the boundaries of friendship. The game beautifully captures the struggles, triumphs, and tender moments that arise from their journey together.
Special Notes:
This is a mod, not a regular trainer.
You must enable the mod named "FLiNG Trainer Mod" in Main Menu > Mod Manager in order to use the trainer/mod (If the mod didn't show up, try close and re-enter the Mod Manager).
You must use hotkeys to enable mod/cheat options during gameplay, activating cheats outside the game's window will not work.
Download:
Medias: