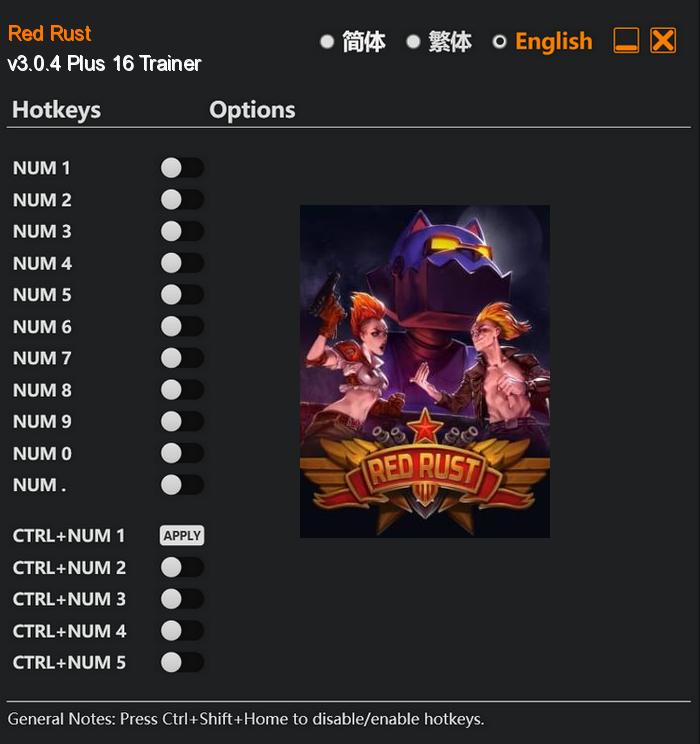 In Red Rust, players take on the role of Agent Red, a highly skilled Soviet KGB officer sent on a top-secret mission to the West in the year 1984. As an attractive but brutal and cold-hearted girl, Red must navigate through a city overrun by street gangs and powerful mechanical monsters, all while adhering to the direct orders of none other than Comrade Stalin himself.
Drawing inspiration from the beloved 8-bit and 16-bit hits of the 90s, Red Rust brings a nostalgic retro-style side-scrolling experience to modern players. With its stunning hand-drawn backgrounds, fluid animation, and an adrenaline-pumping soundtrack, the game immerses players in a world dripping with pixelated atmosphere.
Special Notes:
This is a mod, not a regular trainer.
You must enable the mod named "FLiNG Trainer Mod" in Main Menu > Mod Manager in order to use the trainer/mod (If the mod didn't show up, try close and re-enter the Mod Manager).
You must use hotkeys to enable mod/cheat options during gameplay, activating cheats outside the game's window will not work.
Download:
Medias: