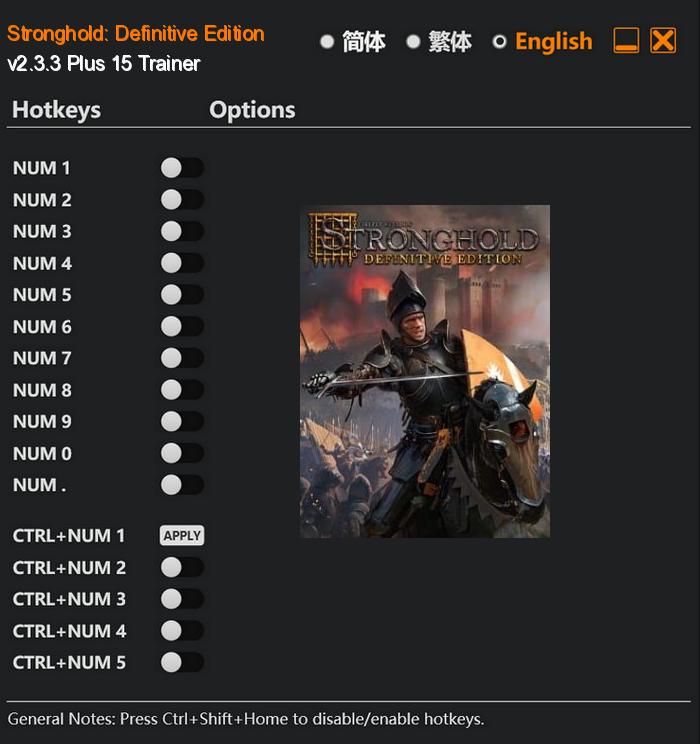 In Stronghold: Definitive Edition, you step into the shoes of a noble lord, entrusted with the task of constructing a mighty fortress and developing a thriving medieval economy. This highly anticipated castle simulation game immerses you in a rich and immersive world of strategy and warfare.
Whether you're a seasoned strategist or a newcomer to the genre, Stronghold: Definitive Edition offers unparalleled depth and challenge that will keep you captivated for hours on end. So don your armor, grab your sword, and lay the foundations of your legacy in this definitive castle simulator.
Special Notes:
This game uses BattlEye anticheat, you need to run the game without anticheat in order to use trainer.
Download:
Medias: