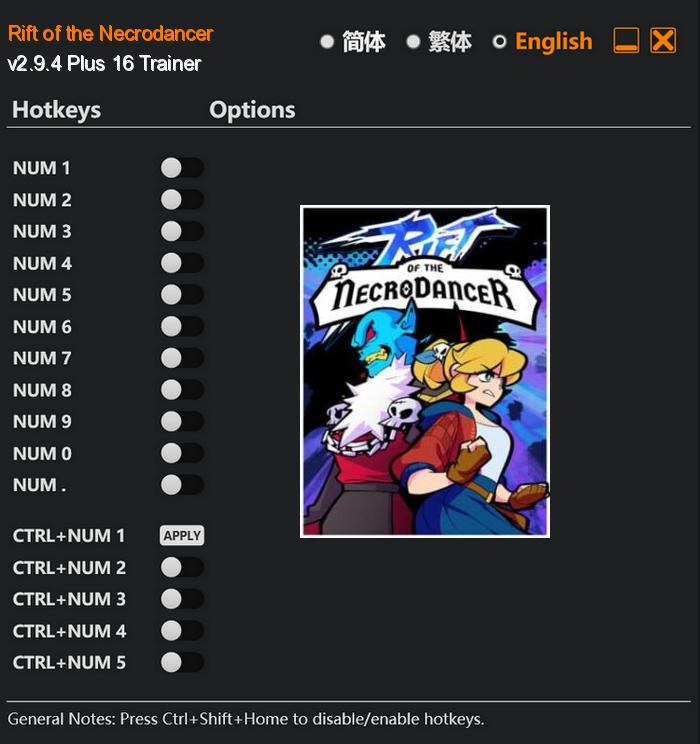 In "Rift of the NecroDancer," players are invited to dive into an exhilarating and innovative rhythm game experience. This exciting spinoff of the acclaimed NecroDancer series introduces a captivating storyline centered around the beloved character, Cadence.
Of course, no NecroDancer game would be complete without epic boss battles. Prepare to face off against powerful adversaries who have harnessed the rifts' energy for their own nefarious purposes. Only by harnessing the irresistible beats and executing flawless moves can players hope to emerge victorious and restore harmony.
Special Notes:
This trainer requires MOD "Performance Booster and Plugin Extender" to bypass crc memory check/anti tamper in the game.
Download:
Medias: