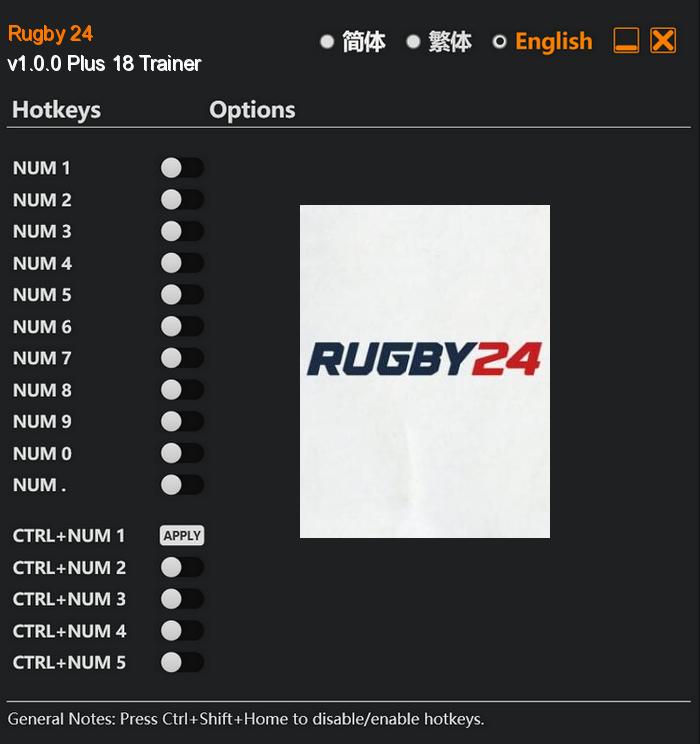 Rugby 24 is an exhilarating sports video game that will transport players to the heart-pounding action of the Rugby World Cup 2023. Developed by a team of passionate rugby enthusiasts, this highly anticipated game aims to capture the authentic essence of the sport, providing players with an immersive and realistic experience like never before. Step onto the virtual field and represent your favorite national team as you compete against other top-ranking squads from around the world.
Rugby 24 features stunning graphics and lifelike player models, ensuring that every tackle, pass, and scrum feels authentic. The meticulously designed stadiums and immersive audio further contribute to the overall sense of being part of a live rugby match. Additionally, the game incorporates advanced artificial intelligence, creating dynamic gameplay and intelligent player behavior that mirrors the complexities of the sport.
Special Notes:
In order to use this trainer, you will need to downgrade your game to a previous game version.
Extract and copy Rugby 24.exe to your game's root folder and overwrite existing file (Back up original file if needed).
Download: