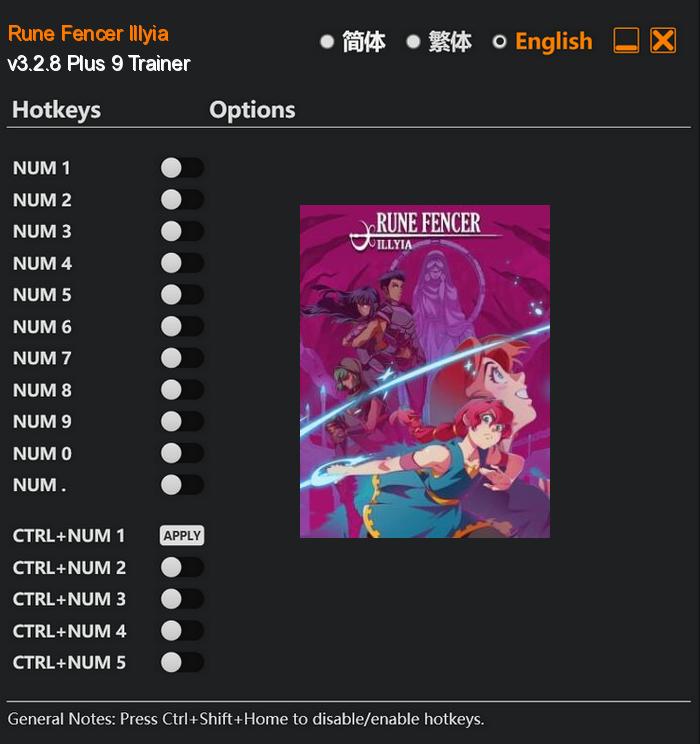 In the immersive video game, Rune Fencer Illyia, players embark on an epic journey as the courageous young Runist named Illyia. The game begins with Illyia awakening amidst the wreckage of an airship, only to discover that her beloved twin sister, Lilly, is missing. As Illyia explores the cursed and desolate world she has stumbled upon, she quickly realizes that time is running out to find her sister and escape this dangerous realm.
As players venture deeper into the twisted world, they will encounter fascinating characters and bizarre creatures. Some will become Illyia's allies, sharing valuable information and unlocking new abilities, while others will be formidable adversaries, testing her resilience and determination. With a captivating storyline filled with unexpected twists and a richly detailed lore waiting to be discovered, Rune Fencer Illyia keeps players gripped from start to finish.
Special Notes:
This is a mod, not a regular trainer.
You must enable the mod named "FLiNG Trainer Mod" in Main Menu > Mod Manager in order to use the trainer/mod (If the mod didn't show up, try close and re-enter the Mod Manager).
You must use hotkeys to enable mod/cheat options during gameplay, activating cheats outside the game's window will not work.
Download:
Medias: