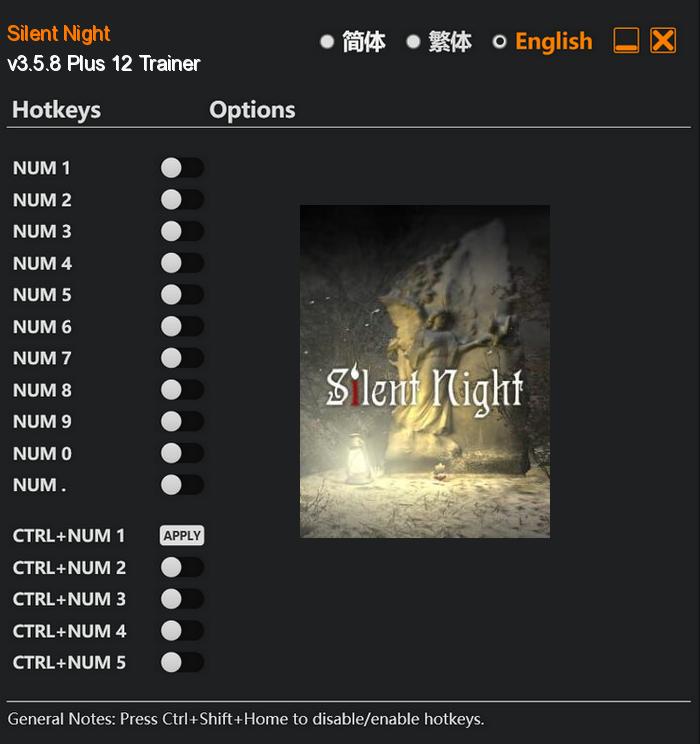 Silent Night is a chilling and atmospheric video game that will take players on a haunting journey into the darkest depths of a long-forgotten church known as Northfield. The game is set during the loneliest night of the year when the world is blanketed in an eerie silence, setting the stage for the supernatural occurrences that lie ahead.
Silent Night offers an immersive and realistic gameplay experience, with detailed graphics depicting the hauntingly beautiful church and its haunting inhabitants. The game's richly atmospheric soundtrack further enhances the sense of unease and suspense, keeping players on the edge of their seats as they explore every dark corner.
Special Notes:
This trainer is based on Steam and Epic Store version. It can also work on Windows Store version, but it's not tested on Windows Store version, so I can't guarantee all options are compatible.
Download:
Medias: