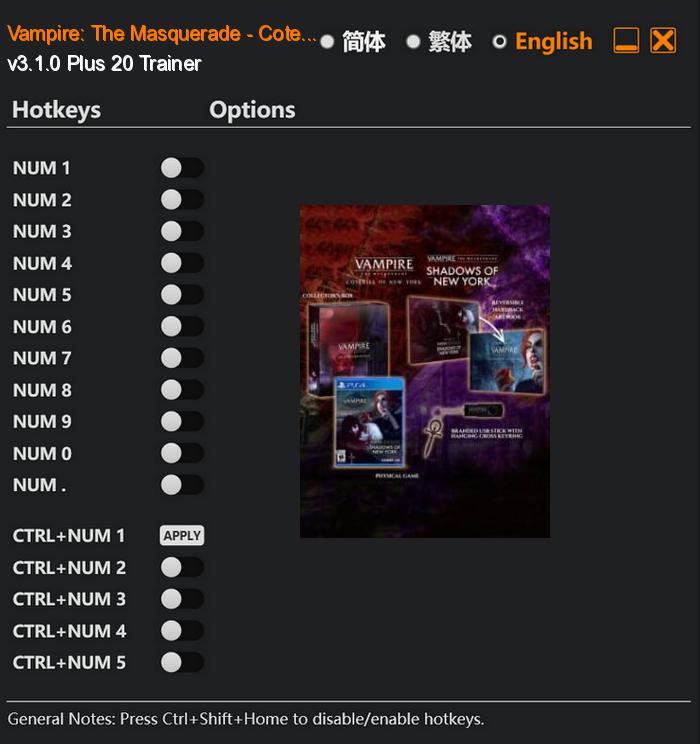 Vampire: The Masquerade – Coteries of New York & Shadows of New York: Collector's Edition is an immersive and captivating video game package that offers an exceptional gaming experience and a treasure trove of physical goodies. This must-have collector's edition features not one, but two thrilling games set within the iconic Vampire: The Masquerade universe.
And for audiophiles and collectors alike, the original soundtrack of the games is included in vinyl format, allowing you to fully immerse yourself in the haunting and atmospheric melodies that accompany your vampire adventures. With its exceptional sound design and mesmerizing compositions, this vinyl soundtrack is the perfect addition to any music collection.
Special Notes:
This trainer requires MOD "Performance Booster and Plugin Extender" to bypass crc memory check/anti tamper in the game.
Download: