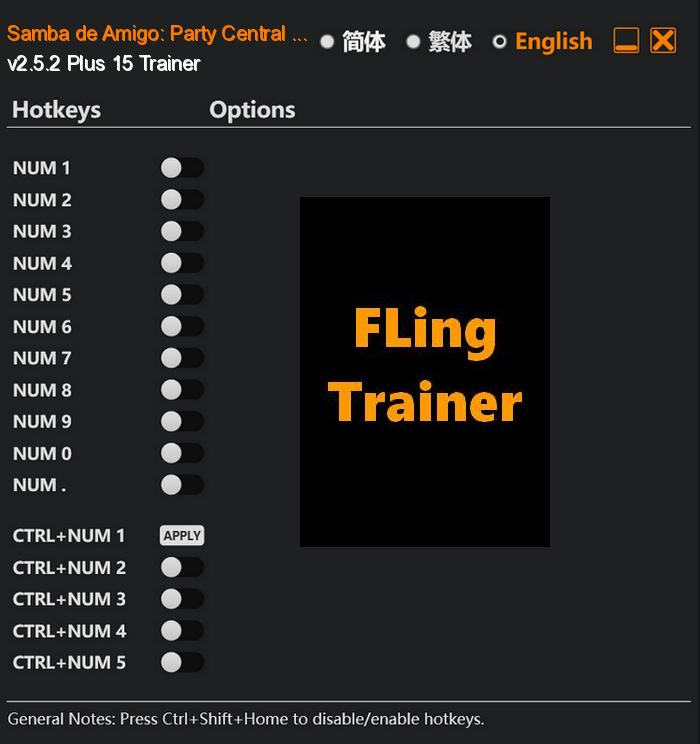 Samba de Amigo: Party Central – Digital Deluxe Edition takes the exhilarating rhythm-based gameplay of the original Samba de Amigo and ramps it up to a whole new level of party fun. With stunningly vibrant graphics, a massive selection of hit songs, and an array of exciting new features, this deluxe edition is the ultimate party game for both new and experienced players.
Get ready to shake, rattle, and roll as you step into the shoes of the beloved Amigo characters and become the life of the party. Use your motion controllers or dance pad to mimic the energetic movements of the Samba de Amigo characters on-screen, following the rhythm and timing of the catchy songs. With each successful beat, colorful notes explode from your actions, creating a visually stunning spectacle that will keep you engaged and entertained.
Special Notes:
This trainer requires MOD "Performance Booster and Plugin Extender" to bypass crc memory check/anti tamper in the game.
Download:
Medias: