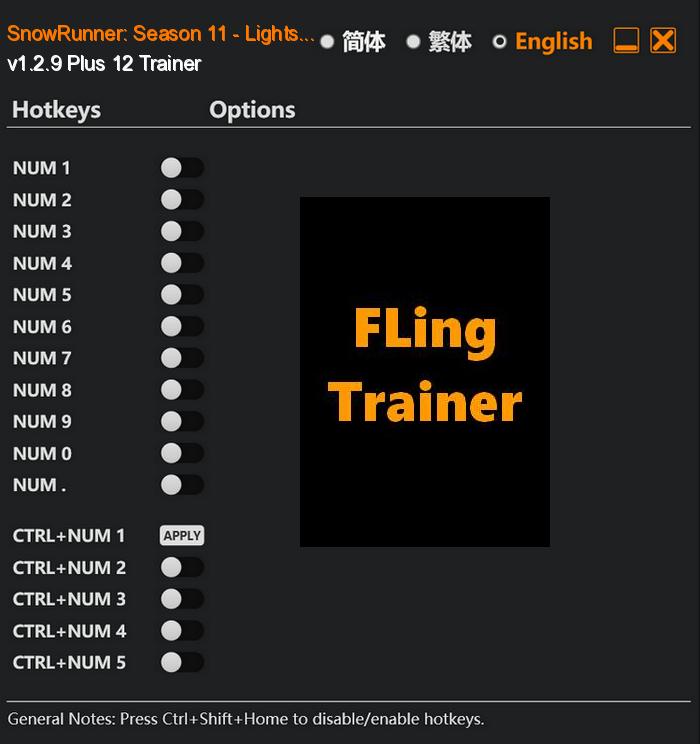 SnowRunner: Season 11 – Lights & Cameras takes players on an exhilarating off-road adventure like never before. In this latest installment of the popular simulation game series, players are tasked with navigating treacherous terrains and extreme weather conditions, all while capturing jaw-dropping footage for their virtual film crew.
SnowRunner: Season 11 introduces an array of new vehicles, each with unique abilities and specialties. From powerful trucks with snow chains for enhanced traction to nimble SUVs equipped with camera rigs, there's a vehicle for every purpose. Players can customize their vehicles with enhancements like snow tires, winches, and roof-mounted cameras, further fueling their creativity and strategies as they strive to capture the perfect shot.
Special Notes:
This is a mod, not a regular trainer.
You must enable the mod named "FLiNG Trainer Mod" in Main Menu > Mod Manager in order to use the trainer/mod (If the mod didn't show up, try close and re-enter the Mod Manager).
You must use hotkeys to enable mod/cheat options during gameplay, activating cheats outside the game's window will not work.
Download: