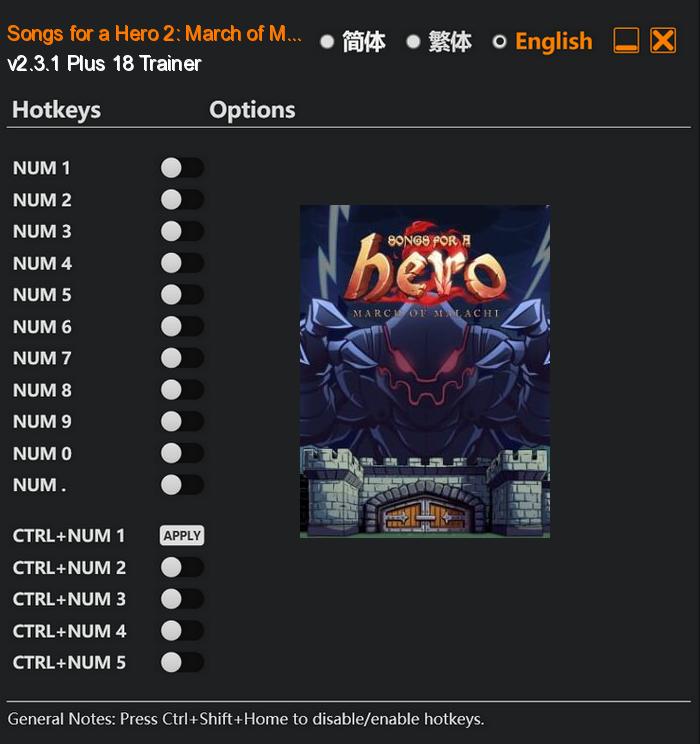 Songs for a Hero 2: March of Malachi is an exciting and highly anticipated sequel to the critically acclaimed 2D musical platform game. This new installment takes players on a thrilling adventure in a world overshadowed by the memory of a once prosperous king, who has now been overthrown by a cruel and oppressive tyrant. The tyrant rules with an iron fist, instilling fear and using brute force to maintain his grip on power.
Songs for a Hero 2: March of Malachi offers an engaging and emotionally charged story that delves into the depths of the human spirit, showcasing the power of music as a force for change. Players will witness the Hero's personal growth and development as they hone their skills, gain new abilities, and confront iconic bosses that stand in their way. Prepare to face off against Malachi's terrifying army, pressing forward with determination and the unwavering belief that the power of song can conquer even the most formidable foes.
Special Notes:
This trainer is based on Steam and Epic Store version. It can also work on Windows Store version, but it's not tested on Windows Store version, so I can't guarantee all options are compatible.
Download: