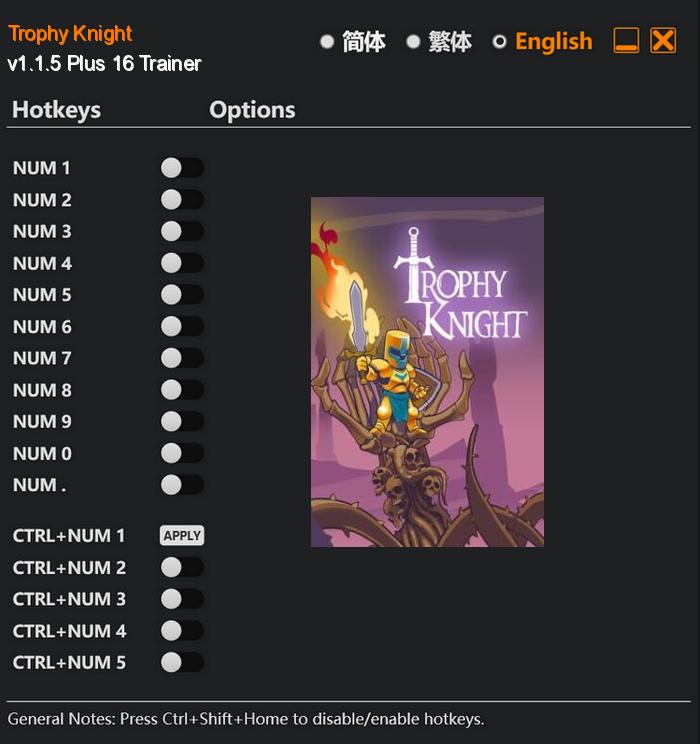 Trophy Knight is an adrenaline-pumping, level-based action platformer where players embark on an epic adventure as a mighty warrior. Prepare to battle hordes of ferocious enemies, formidable bosses, and navigate treacherous terrain in your quest for glory. Armed with an array of powerful weapons, both ancient and modern, you must strategically defeat your foes with precision and finesse.
As you progress further into the game, you will unlock new weapons and gear that enhance your hero's abilities, allowing you to unleash devastating attacks on your enemies. Each weapon possesses unique attributes and playstyles, ensuring that every encounter feels fresh and exciting.
Special Notes:
This game uses BattlEye anticheat, you need to run the game without anticheat in order to use trainer.
Download:
Medias: