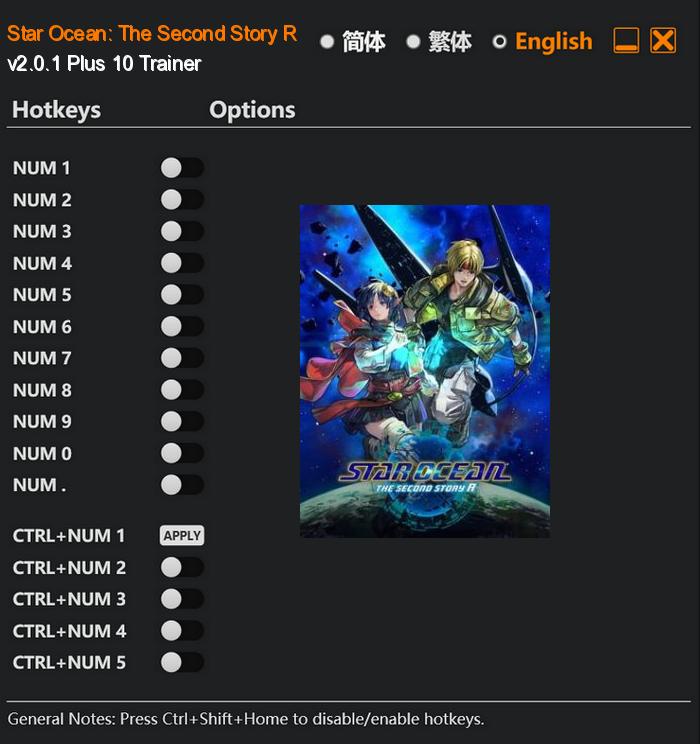 Star Ocean: The Second Story R is an epic and immersive role-playing video game set in a captivating universe filled with endless possibilities. Players embark on an extraordinary journey that spans across two unique worlds, each with its own rich history and vibrant inhabitants.
As players dive deeper into the game, they will be faced with critical choices that will shape their character's path and determine the course of their adventure. Will they choose to align themselves with the powerful Federation and unleash its technological prowess on Expel? Or will they embrace the planet's mystical heritage and harness the latent power within themselves? The choices made will not only affect the outcome of the story but also unlock unique abilities, powerful weapons, and form deep bonds with the diverse cast of characters.
Special Notes:
This is a mod, not a regular trainer.
You must enable the mod named "FLiNG Trainer Mod" in Main Menu > Mod Manager in order to use the trainer/mod (If the mod didn't show up, try close and re-enter the Mod Manager).
You must use hotkeys to enable mod/cheat options during gameplay, activating cheats outside the game's window will not work.
Download:
Medias: