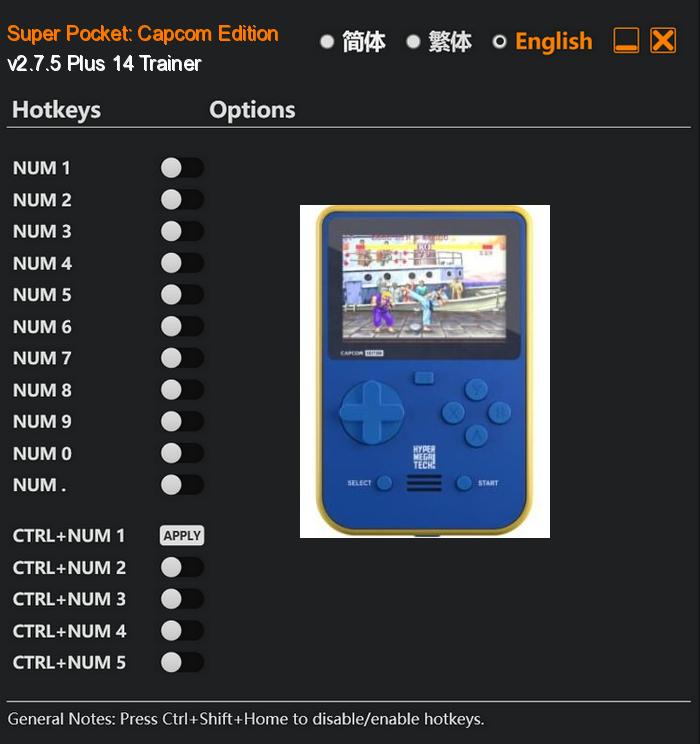 Super Pocket: Capcom Edition is an exciting video game available exclusively on the handheld console, HyperMegaTech, developed by Blaze Entertainment. This portable device captures the nostalgic essence of classic gaming while offering the convenience of modern technology. With its compatibility with Evercade cartridges, players get access to a vast library of games for hours of endless entertainment.
For fighting game enthusiasts, Street Fighter II': Hyper Fighting is at your fingertips, allowing players to unleash epic martial arts skills and engage in legendary battles against a diverse cast of fighters. Venturing into the shadows, players can assume the role of the acrobatic ninja Strider, traversing complex environments while taking down enemies with precision.
Special Notes:
This is a mod, not a regular trainer.
You must enable the mod named "FLiNG Trainer Mod" in Main Menu > Mod Manager in order to use the trainer/mod (If the mod didn't show up, try close and re-enter the Mod Manager).
You must use hotkeys to enable mod/cheat options during gameplay, activating cheats outside the game's window will not work.
Download:
Medias: