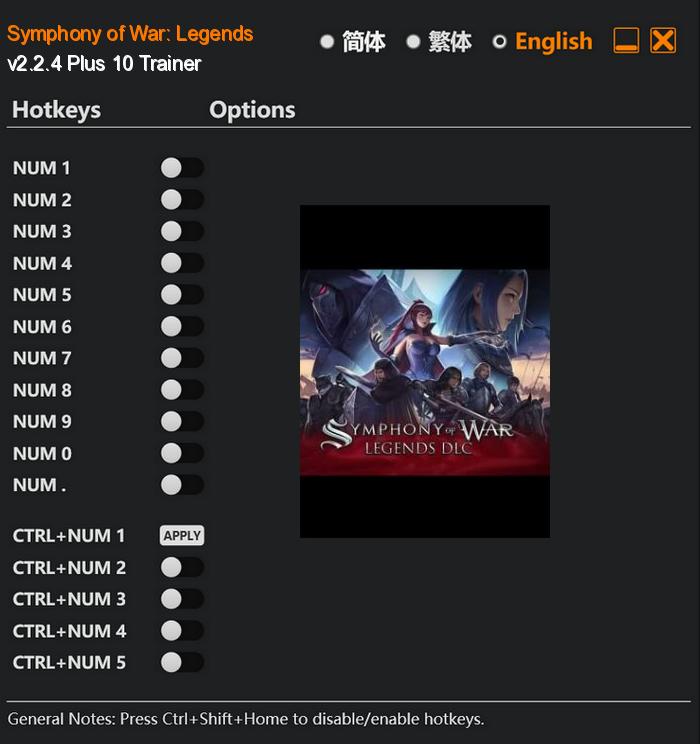 In the captivating world of Symphony of War: Legends, players are thrust into the midst of the war-torn realm of Tahnra. Swept up in the chaos and despair plaguing the land, you embark on a remarkable journey as a recently graduated academy student with humble beginnings. Your destiny calls upon you to rise above the ashes, evolve into a revered leader, and rally a grand army to take a valiant stand against an oppressive and corrupt adversary.
Whether you choose to traverse the expansive open world, engage in challenging quests, or test your mettle against other players in thrilling multiplayer battles, Symphony of War: Legends offers an endless array of adventures. Shape the destiny of Tahnra, rally a legendary army, and become the leader whose name echoes through the annals of history in this extraordinary, epic tale of resilience, camaraderie, and the ultimate triumph of good over evil.
Special Notes:
This is a mod, not a regular trainer.
You must enable the mod named "FLiNG Trainer Mod" in Main Menu > Mod Manager in order to use the trainer/mod (If the mod didn't show up, try close and re-enter the Mod Manager).
You must use hotkeys to enable mod/cheat options during gameplay, activating cheats outside the game's window will not work.
Download:
Medias: