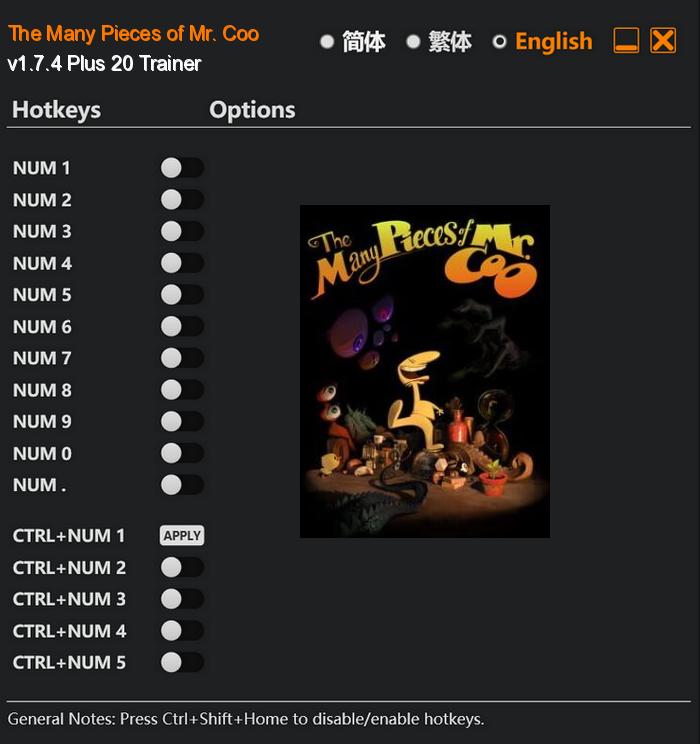 The Many Pieces of Mr. Coo is an incredibly imaginative and whimsical point'n'click adventure game that will transport players to a world filled with wonder and surrealism. Prepare to be amazed by the stunning hand-drawn animations, which bring each scene to life in vivid detail.
As players guide Mr. Coo through this surreal landscape, they will encounter a multitude of mind-bending puzzles that are sure to test their wit and creativity. From solving riddles to manipulating strange contraptions, each puzzle is uniquely designed to challenge and entertain players. But don't worry, there's plenty of humor sprinkled throughout the game to keep you smiling, even in the face of perplexing challenges.
Special Notes:
This game uses EasyAntiCheat protection, in order to launch this game without EAC, please follow these instructions:
Start steam in offline mode.
Copy "Launcher.exe" to game directory.
Start game.
Download:
Medias: