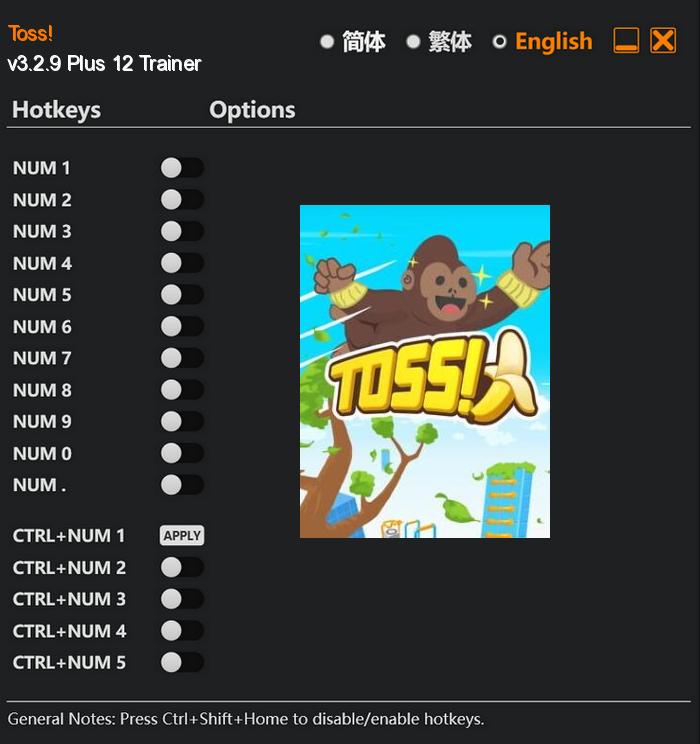 In the exhilarating VR adventure game, Toss!, players take on the role of a mischievous yet incredibly agile ape navigating through a series of thrilling playgrounds. With the power of their virtual reality headsets, they are instantly transported to a vibrant and whimsical world where gravity is merely an afterthought.
Thanks to their acrobatic prowess, players can swing effortlessly from monkey bar to monkey bar, propelling themselves higher and farther with each triumphant leap. But it's not just about swinging and climbing—players must also learn the art of the toss. Using their incredible strength, they can toss themselves through the air, performing daring mid-air flips and spins to reach platforms that might be just out of reach. The more precise the toss, the more bananas they'll collect and the higher their score will soar.
Special Notes:
In order to use this trainer, you will need to downgrade your game to a previous game version.
Extract and copy Toss!.exe to your game's root folder and overwrite existing file (Back up original file if needed).
Download:
Medias: