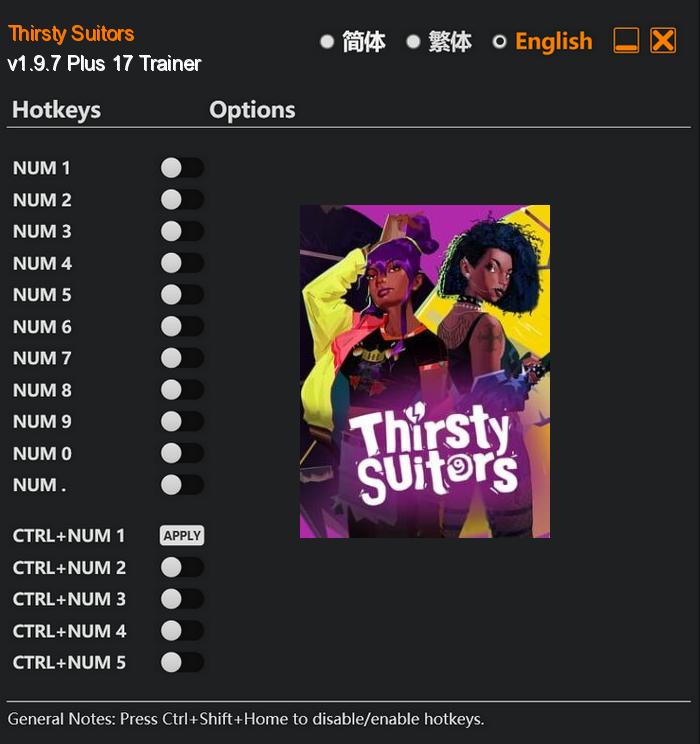 Thirsty Suitors takes players on a captivating journey with Jala, a young woman who is determined to find love and confront her past. Players will navigate through a beautifully designed world filled with vibrant colors and a captivating storyline. As Jala explores her relationships with her demanding parents, ex-lovers, and friends, she must also prepare for her sister's upcoming wedding and the arrival of Nani, the family's intimidating and judgmental matriarch.
The game's turn-based battles bring Jala's past relationships to life through dynamic and cinematic encounters. Players will command Jala as she faces off against her exes, using strategy and precise timing to prevail. Each battle serves as a metaphorical representation of the challenges and emotions Jala must overcome to find healing and self-acceptance.
Special Notes:
This is a mod, not a regular trainer.
You must enable the mod named "FLiNG Trainer Mod" in Main Menu > Mod Manager in order to use the trainer/mod (If the mod didn't show up, try close and re-enter the Mod Manager).
You must use hotkeys to enable mod/cheat options during gameplay, activating cheats outside the game's window will not work.
Download:
Medias: