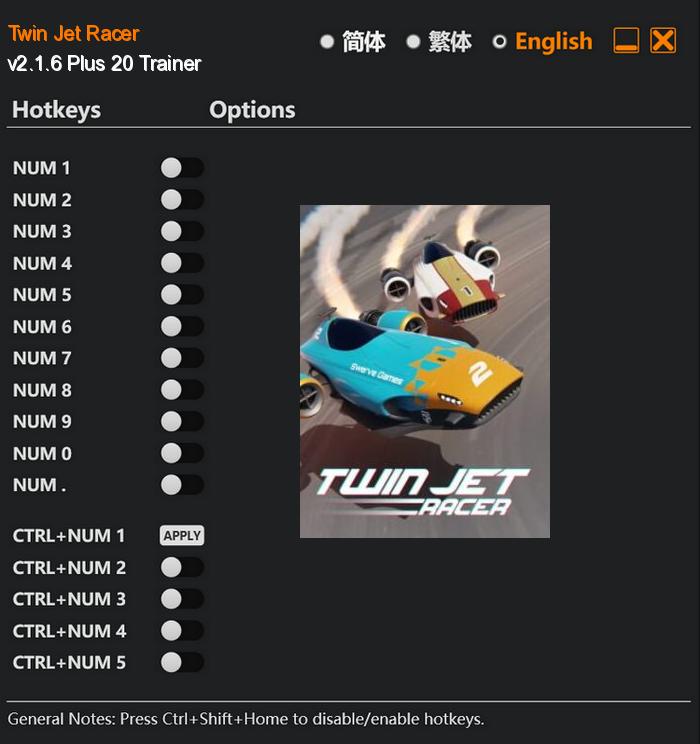 Twin Jet Racer is an exhilarating video game that puts you in the cockpit of not one, but two powerful jets. With just two triggers at your fingertips, you will embark on a high-speed adventure through stunning landscapes and challenging courses. The objective? Race against time, compete with friends, and conquer each checkpoint to climb to the top of the leaderboard.
No racing game is complete without the excitement of friendly competition. Challenge your friends in thrilling multiplayer races and see who can conquer the courses with the fastest times. Hone your skills in single-player mode, where you can beat your own records and strive for perfection.
Special Notes:
This is a mod, not a regular trainer.
You must enable the mod named "FLiNG Trainer Mod" in Main Menu > Mod Manager in order to use the trainer/mod (If the mod didn't show up, try close and re-enter the Mod Manager).
You must use hotkeys to enable mod/cheat options during gameplay, activating cheats outside the game's window will not work.
Download:
Medias: