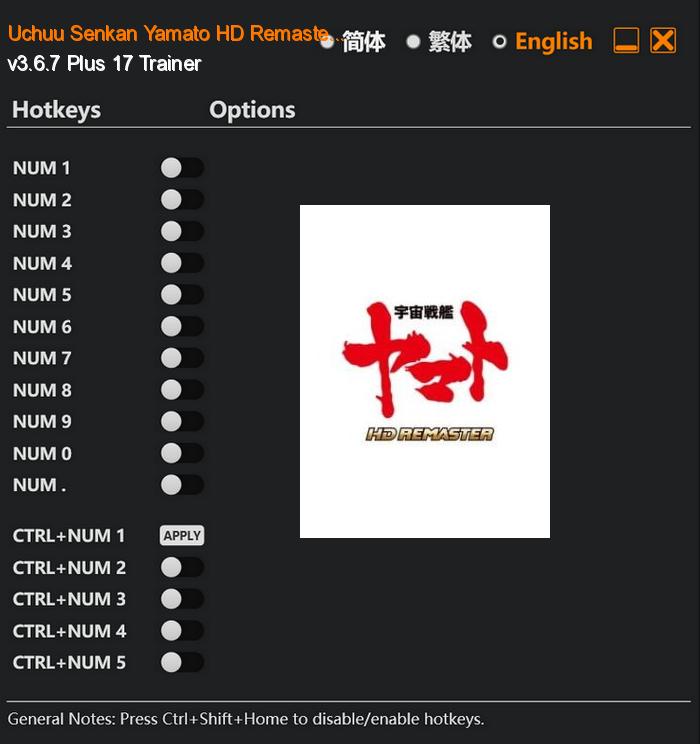 Uchuu Senkan Yamato HD Remaster takes players on an exhilarating space adventure, serving as a revamped version of the classic 1985 Laserdisc arcade game. Developed as part of the prestigious Taito LD Game Collection, this remastered edition aims to captivate both longtime fans and newcomers alike.
With its addictive gameplay, stunning graphics, and immersive storyline, Uchuu Senkan Yamato HD Remaster promises to be a mesmerizing space shooter experience like no other. Prepare to embark on an intergalactic journey, battling against insurmountable odds and proving your mettle as the savior of the cosmos. The fate of the universe awaits your command!
Special Notes:
This is a mod, not a regular trainer.
You must enable the mod named "FLiNG Trainer Mod" in Main Menu > Mod Manager in order to use the trainer/mod (If the mod didn't show up, try close and re-enter the Mod Manager).
You must use hotkeys to enable mod/cheat options during gameplay, activating cheats outside the game's window will not work.
Download:
Medias: