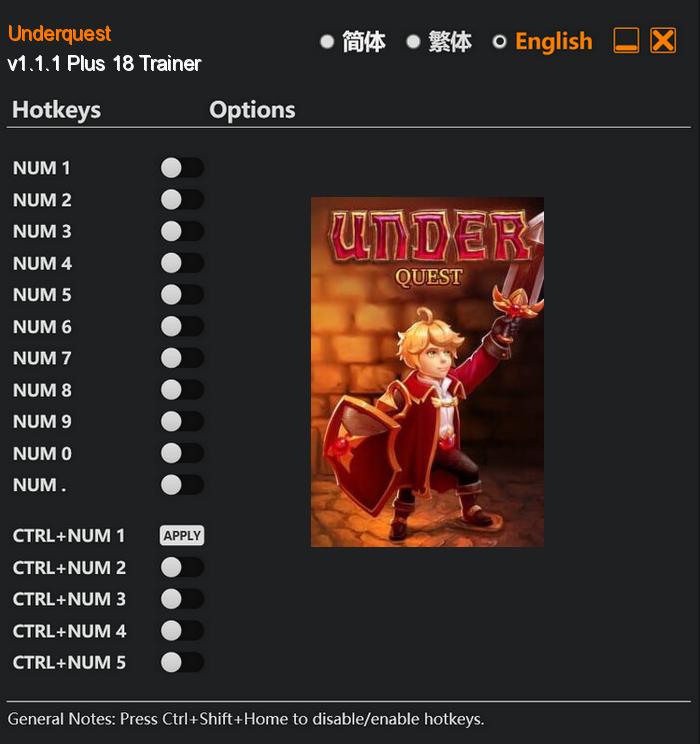 In the thrilling video game, "Underquest," players embark on an epic adventure through the enchanted and treacherous realm of the Underkingdom. As a brave hero, your ultimate goal is to navigate the labyrinthine underworld and find a way to reach the surface. However, be prepared for a challenging rogue-lite experience filled with real-time tactical battles and an array of formidable foes standing in your way.
In "Underquest," no two playthroughs are the same. With its rogue-lite nature, expect the unexpected as the game generates a unique and dynamically changing Underkingdom every time you embark on a new adventure. Every decision you make, every item you discover, and every battle you engage in will shape your journey and determine your fate. Will you have what it takes to transcend the subterranean depths and emerge victorious from the shadows?
Special Notes:
This is a mod, not a regular trainer.
You must enable the mod named "FLiNG Trainer Mod" in Main Menu > Mod Manager in order to use the trainer/mod (If the mod didn't show up, try close and re-enter the Mod Manager).
You must use hotkeys to enable mod/cheat options during gameplay, activating cheats outside the game's window will not work.
Download:
Medias: