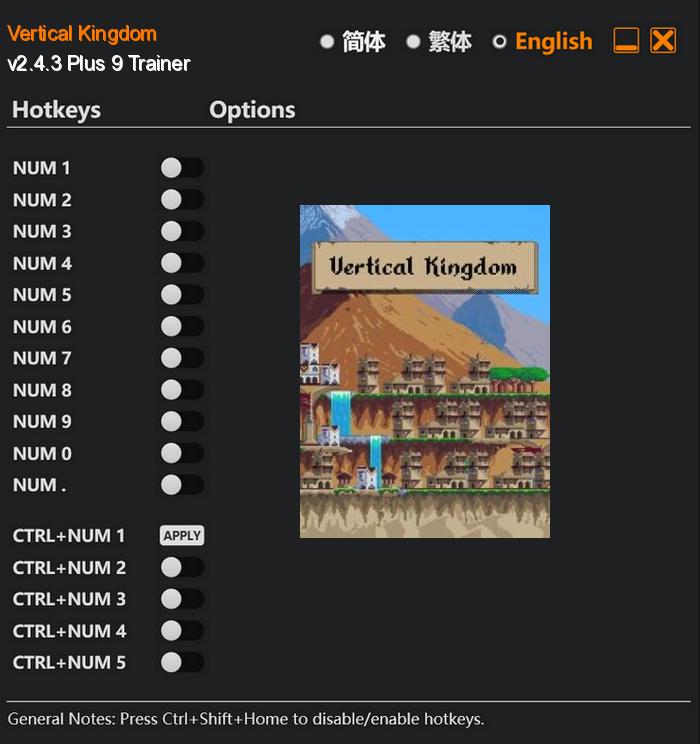 In Vertical Kingdom, get ready to embark on a thrilling and innovative adventure where you will challenge the laws of gravity and showcase your strategic skills. Set in a post-apocalyptic world where space is a luxury, you must construct an entire civilization vertically, defying conventional building mechanics. Utilizing an ingenious blend of city-building elements and card-based gameplay mechanics, this roguelite game promises to deliver a dynamic and unique experience.
One of the core gameplay mechanics of Vertical Kingdom is the integration of cards. These cards serve as the foundation for building various structures, developing new technologies, and even training your troops. Collect and strategically deploy these cards to unlock a wide range of possibilities, from high-tech laboratories that enhance resource extraction to mighty fortresses that fortify your defenses against marauding enemies.
Special Notes:
In order to use this trainer, you will need to downgrade your game to a previous game version.
Extract and copy Vertical Kingdom.exe to your game's root folder and overwrite existing file (Back up original file if needed).
Download:
Medias: