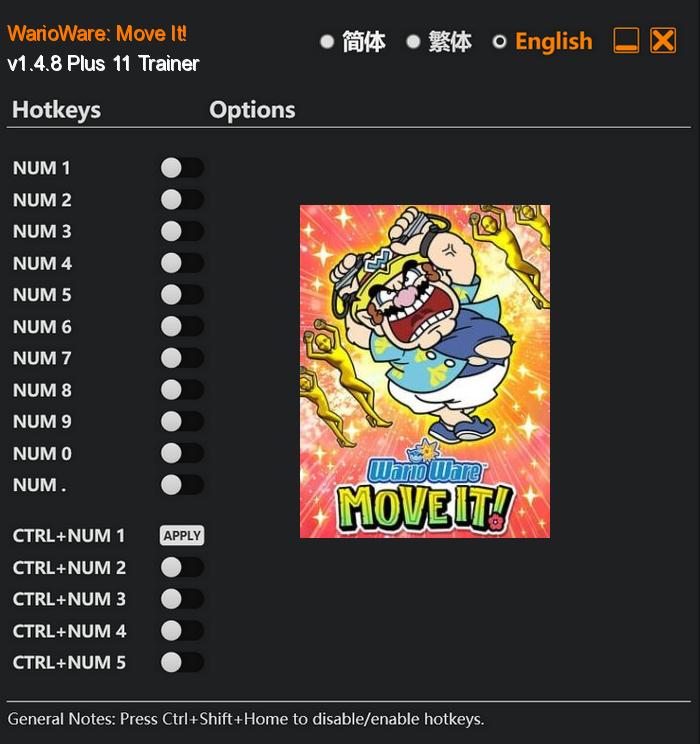 Get ready to unleash your inner dancer and comedian with WarioWare: Move It! This highly anticipated addition to the beloved WarioWare series brings a whole new level of hilarity and excitement to the world of microgames. Armed with a pair of Joy-Con controllers, players will find themselves shaking, punching, dancing, wiggling, and even curtseying their way through over 200 lightning-fast microgames.
But the fun doesn't stop there! WarioWare: Move It! also features a multiplayer mode where up to four players can join in the mayhem. Each player can pick up a set of Joy-Con controllers, allowing everyone to experience the treasure-guarding, sheep-twirling fun together. The local Party Mode adds a twist to the traditional board game format, with Wario-style rules that will keep every player on their toes.
Special Notes:
This trainer is based on Steam and Epic Store version. It can also work on Windows Store version, but it's not tested on Windows Store version, so I can't guarantee all options are compatible.
Download:
Medias: