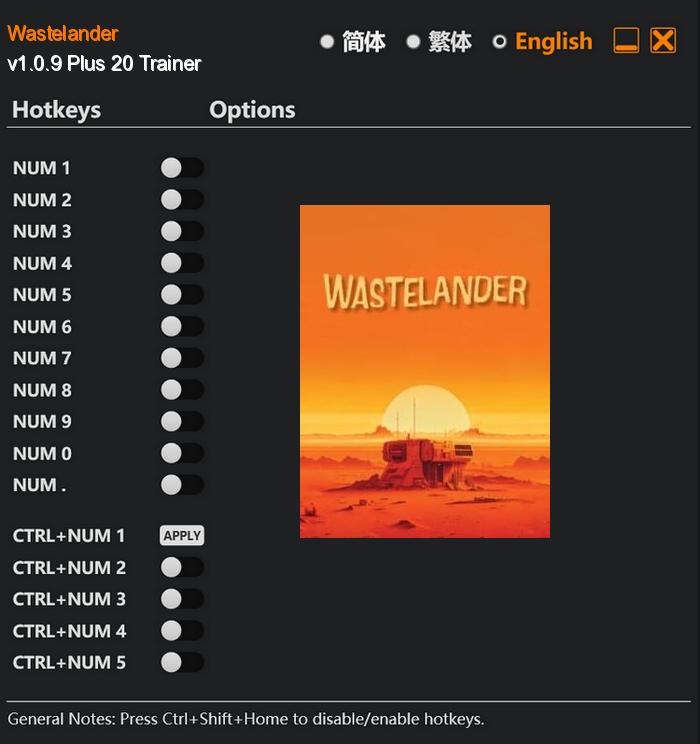 Wastelander is a gripping and atmospheric video game that takes players on a thrilling journey through a desolate and dangerous alien world. As a castaway from a crashed spaceship, you find yourself alone in a barren wasteland with limited resources and relentless storms that threaten your very existence. It is up to you to build a thriving colony, unlock the secrets of alien technology, and ultimately find a way to escape this deadly predicament.
However, it's not just the elements and scarcity of resources that you must contend with. Mysterious and destructive atmospheric storms constantly threaten your colony, forcing you to adapt and fortify your structures. The storms can be devastating, but they also hold secrets of their own. By studying their patterns and understanding their mechanics, you may uncover valuable insights that will aid your escape.
Special Notes:
In order to use this trainer, you will need to downgrade your game to a previous game version.
Extract and copy Wastelander.exe to your game's root folder and overwrite existing file (Back up original file if needed).
Download:
Medias: